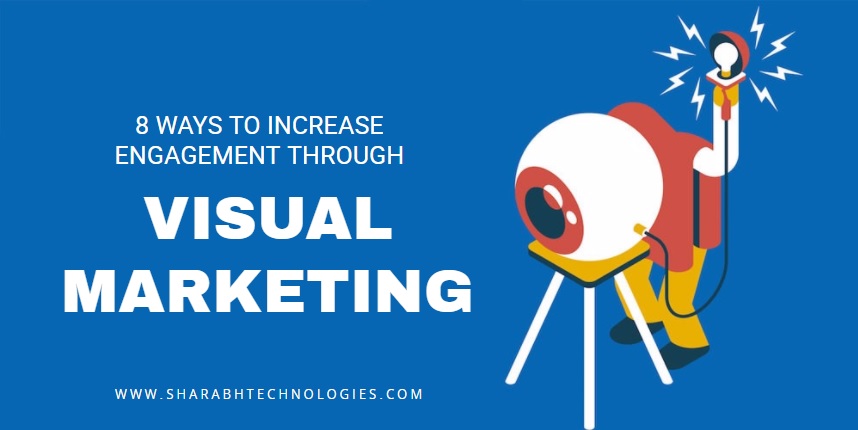 You've heard the statistics. Websites and posts with video content can raise your chances of fostering click through and converting visitors into customers by 87%. Plus, if you have a video on your website or engagement post, the length of the impression upon your audience member can grow seven times over. The statistics continue to compound. over 95% of businesses who advertise online are using video or some form of visual medium, and the percent of those engaging on social media is even higher.
So, what does that mean? If you are not using visual content to leverage your brand and convey your message in a compelling way, you are going to be left behind – fast.
Now, you are either one of two people: someone who is grappling to keep up with the titanic forces of website and post engagement online, or you are someone who is already using visual content, and you want to do even more.
Well, we have something in store for you.
Here are 8 ways to increase engagement for visual content:
ONE: Expand your brand with video courses and webinars.
Turn your services and talents into an educational course through screen sharing, webinars, and video classes. By doing this, you can leverage the bare minimum of what you offer to get potential customers interested in your company. Plus, by showing that you are credible, and a leading voice in your industry, you will build credibility and relationships with everyone who attends your video seminars.
TWO: Use social media to give human character to your brand.
This is a really inexpensive way to build engagement online. You can utilize platforms like Instagram and Facebook to create short videos to tell stories that happen at your office, and while your products and services are out there making a difference in the world. This is a great way to make your company seem more reliable and honest with customers.
Here is an article by Ann Smarty about How You Can Use Twitter For Visual Marketing
THREE: Connect yourself with quotes that motivate your audience.
Do you have any quotes that motivate you to succeed? Share them with your audience. The more you can use motivational content to represent your business, the more your audience will feel intrinsically motivated by your business.
Also read: 5 Top Visual Marketing Tools and Resources
FOUR: Use visuals that directly engage with your audience and users.
Online, you want to get your audience committed to engaging with your company, your services and your products as fast as possible. One of the best ways to do that is create video content that requires audience participation. For instance, if you have a video that explains your business, and throughout the video, your audience is required to make choices based on what they want to learn more about in order to hear more, you will already be simulating the purchase process.
FIVE: Use MEMES without question.
Want to go after the millennial generation? If you haven't heard of MEMES, it's high time you investigate.
Popular culture has invented a wealth of jokes and Internet fandom that surround images convey different kinds of messages. They are incredibly effective on social media, and they promote sharing. It takes a little know-how to understand the pop-culture context – but once you get back, and you can connect your business to it in a funny way, you're golden.
SIX: Use Unique Animations and Commission Custom Images
We live inside of an Internet culture that uses and re-purposes a lot of the same looks and images. That's why, if you can pull together unique and original animations and pictures that you either make yourself or commission from other artists, your content will have a fresh visual appeal that will pull larger and larger audiences in.
SEVEN: Charts. Charts. Charts.
Why write a long-winded post about how successful you are when you can use a colorful graph to dramatically show just how much you are dominating the marketplace. Sure, written statistics are nice, but if you can make a quick, sexy graph with an upward trajectory, your audience won't need to know anymore before making a purchase. People want to be associated with winners. Use charts to make yourself look even more like a winner than you already are.
EIGHT: Put yourself out there and produce a captivating video.
There are a multitude of freelancer websites where you can quickly scale and produce a video for your business. Whether you are looking for an explainer video that talks about your products and services, and animated video, a testimonial video, or fully fledged video production about your business, you can have a video together within a week if you want it. Make all the statistics we talked about work for you. Produce your video, post it on social media, put it on your website, and watch your engagement numbers climb.
Conclusion:
There are a myriad of ways that you can use visual media and visual content to accelerate your engagements online. Social media is a hotbed of engagement, and video is the benchmark by which successful companies, and companies wanting to be more successful are separated.
Which kind of company do you want to be?